What we Do
Welcome to RubinHealth.com – your source for the latest information on healthcare. This is the first website dedicated solely to non-partisan healthcare information and is brought to you by the experts from Healthcare Connect on Sirius/XM Doctor Radio. On this site we will guide you through the latest information on healthcare reform in a non-partisan manner — allowing you, our reader to better understand the truth behind what is happening so you can form your own independent thoughts and conclusions without any political interference. In my blog , I will provide you with the latest and most accurate information each and every day. Additionally, the entire Healthcare Connect team will take all your questions on healthcare reform, doctor bills, hospital bills, insurance rules and options for coverage and provide you with the answers and guidance you have come to expect from us each week on the radio. Understanding the current healthcare system is very hard and we are here to help — understanding the future may be even harder so let us guide you through the process.  The Healthcare Connect team realized early on there was a need for interactive communication for our listeners – the problem was we only had 2 hours every week to answer all your calls and explain what was going on — now you will be able to interact with us, post your own blog, participate in future online polls all without waiting for us on Thursdays from 12-2 pm eastern standard time. We are here to help and pass along important information free — welcome to RubinHealth.com. We hope this site helps you better understand healthcare. Today and Tomorrow.
TEAM
Andrew Rubin
Vice President for Medical Center Clinical Affairs and Affiliates, Host of HealthCare Connect on Sirius Satellite /XM Radio
Andrew Rubin is an expert on the business of healthcare, from the controversial national debate over healthcare reform to the use of electronic medical records. He sheds light on all aspects of the healthcare delivery system and industry. He is a frequent guest on NBC's "Today Show," CNN, Fox News Channel and several syndicated talk shows.  Mr. Rubin's distinct voice on healthcare also can be heard weekly on his Sirius Satellite/XM radio show, "HealthCare Connect," during which he helps his audience navigate and understand our complex healthcare/health insurance industry. On "HealthCare Connect," Mr. Rubin addresses listeners' calls and emails regarding the choosing and managing of health insurance coverage, understanding medical claims, co-pays and deductibles, networks, partial coverage, referrals and accessing the healthcare system. Guests on his show have included United States Senators, news anchors and healthcare industry leaders.  For the past 12 years, Mr. Rubin has served as Vice President for Medical Center Clinical Affairs and Affiliates for NYU Langone Medical Center. Formerly the youngest dean at the NYU School of Medicine, Mr. Rubin is operationally responsible for the NYU Langone Medical Center physician organization (Faculty Group Practice), overseeing more than 1100 physicians and a budget of more than three quarters of a billion dollars. Additionally, he oversees the NYU Affiliation contracts with the NYC Health and Hospitals Corporation, as well as several ambulatory divisions of NYU Langone Medical Center.  Prior to joining NYU Langone Medical Center, Mr. Rubin was a manager in the Healthcare Consulting Division of Price Waterhouse. He received a bachelor's degree from Skidmore College and a master's degree in health administration from Tulane University.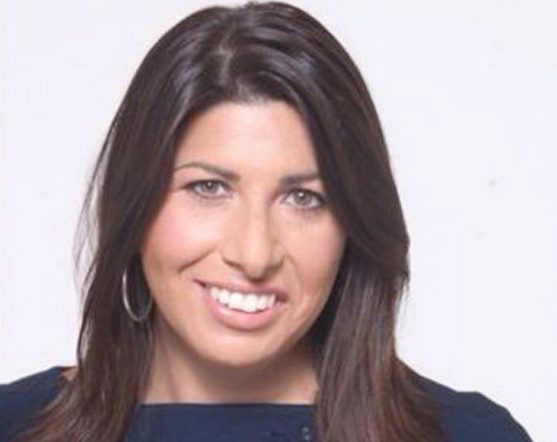 Allison Vogel
Vice President of Managed Care at NYU Langone Medical Center, Co-host of HealthCare Connect on Sirius Satellite /XM Radio
Her 13 year career spans numerous aspects of the healthcare delivery system including many years as an insurance executive. Allison began her career assisting Medicaid recipients who suffered traumatic brain injuries. She went on to expand her knowledge of the ever-changing delivery of healthcare by working for regional and national managed care plans negotiating contracts with hospital systems, physician practices and ancillary providers. She assisted those same providers through the managed care maze, often helping them manage their own relationships within the confines of the medical management and claims departments. This was a challenging task as the dynamics between hospitals, doctors and insurance companies became more and more complex over time.  Allison is currently Vice President of Managed Care at NYU Langone Medical Center. In this role she has taken on the task of managing the financial and operational relationships between the approximately 850 employed physicians of the Faculty Practice of NYU Langone Medical Center and the insurance carriers with whom they do business. She can be heard discussing the raging debate on healthcare reform as well as answering all callers' questions as co-host of Healthcare Connect on Doctor Radio, SiriusXM 81.  Allison received her BA in Political Science from State University of New York, College at Oswego and went on to earn her Masters Degree in Healthcare Administration from Hofstra University. Allison and her husband Jim reside on Long Island, New York with their three children Matthew, Zoe and Logan.